Greenstone, also known as pounamu or NZ jade, is revered in New Zealand for its beauty, uniqueness and cultural significance. It is only found in the rivers on the West Coast of the South Island and is considered a taonga (treasure) that is gifted between loved ones and passed down to future generations. It is worn to connect people to their friends, whanau (family), and New Zealand.
Whether you're searching for unique and meaningful gifts to take home for your loved ones or wanting to find the perfect souvenir as a lasting memory of your trip to New Zealand - a handcrafted piece of greenstone is something worth treasuring forever.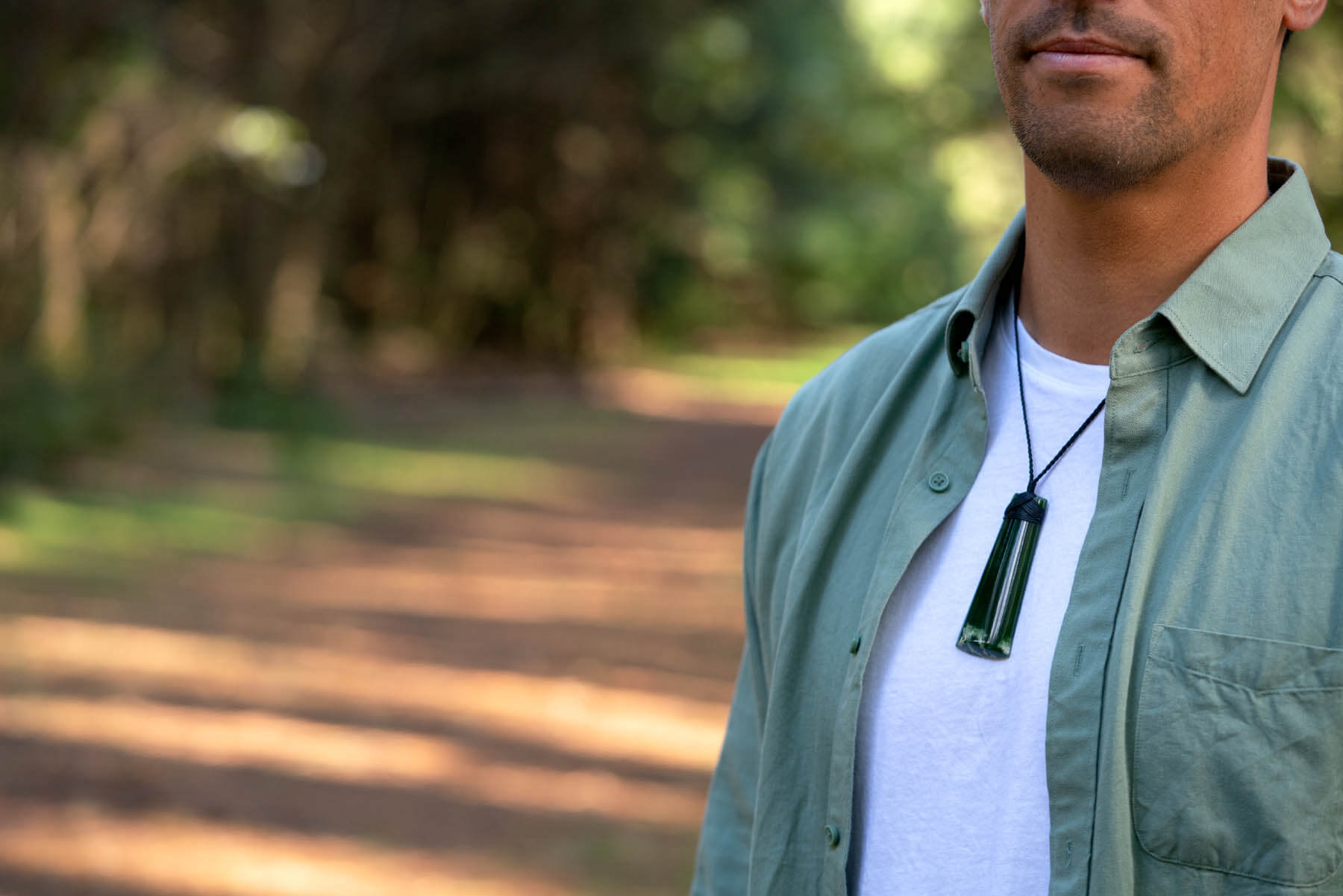 As you travel throughout New Zealand, you might be wondering where is the best place to purchase New Zealand greenstone or to see some live jade carving. Most jade carvers work from their home studios, but thankfully their art is on display in the many beautiful greenstone studios and galleries in the North and South Islands.

Here's a list of some of our favourite places to visit, which of course includes our own stores and studios in Rotorua and Auckland International Airport.
AUCKLAND AIRPORT
Mountain Jade
Our Auckland Airport store is designed to take visitors on a journey of discovery. Uncover the origins of greenstone, the symbolic meanings behind our designs and the significance of the stone for Māori with our interactive displays and short films. Explore New Zealand's most diverse collection of jade pendants, gold and silver jewellery, and sculptures and enjoy Tax & Duty-Free Shopping before you fly. We are located airside, in Auckland Airport International Departures.
SHOP DUTY-FREE
At Auckland Airport
Rotorua City Centre
Mountain Studio & Gallery
Visit our jade carving studio in the heart of Rotorua town and meet local artists Tamaora Walker and Akapita Scally. Watch as they craft jade by hand and see some of their latest work in progress. Join one of our guided studio tours to learn about the art and history of New Zealand jade carving and explore some of our finest traditional and contemporary artworks in our jade art gallery. If you are travelling overseas, you can also make a duty-free purchase at our Rotorua store and pick it up at our Auckland Airport store in international departures.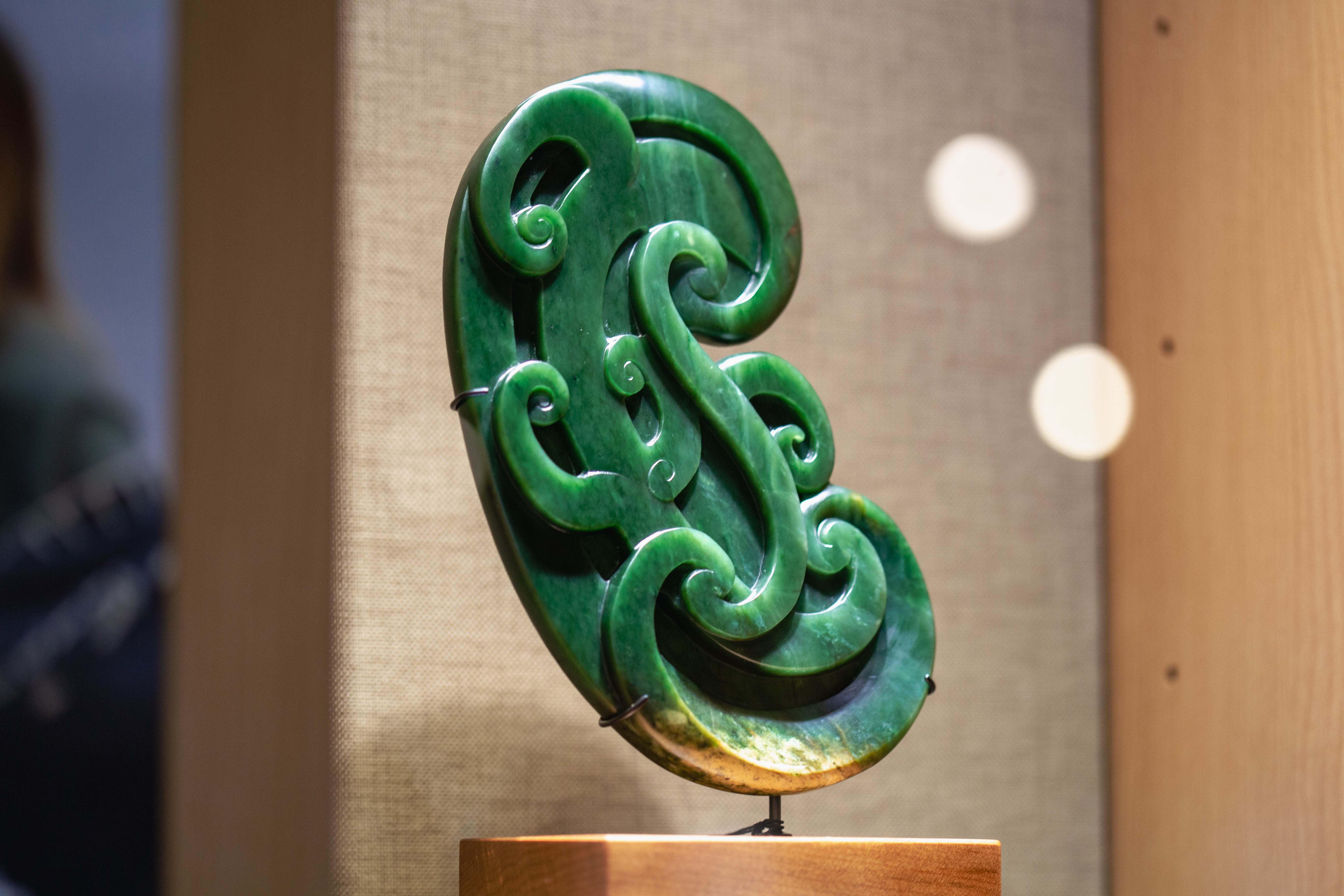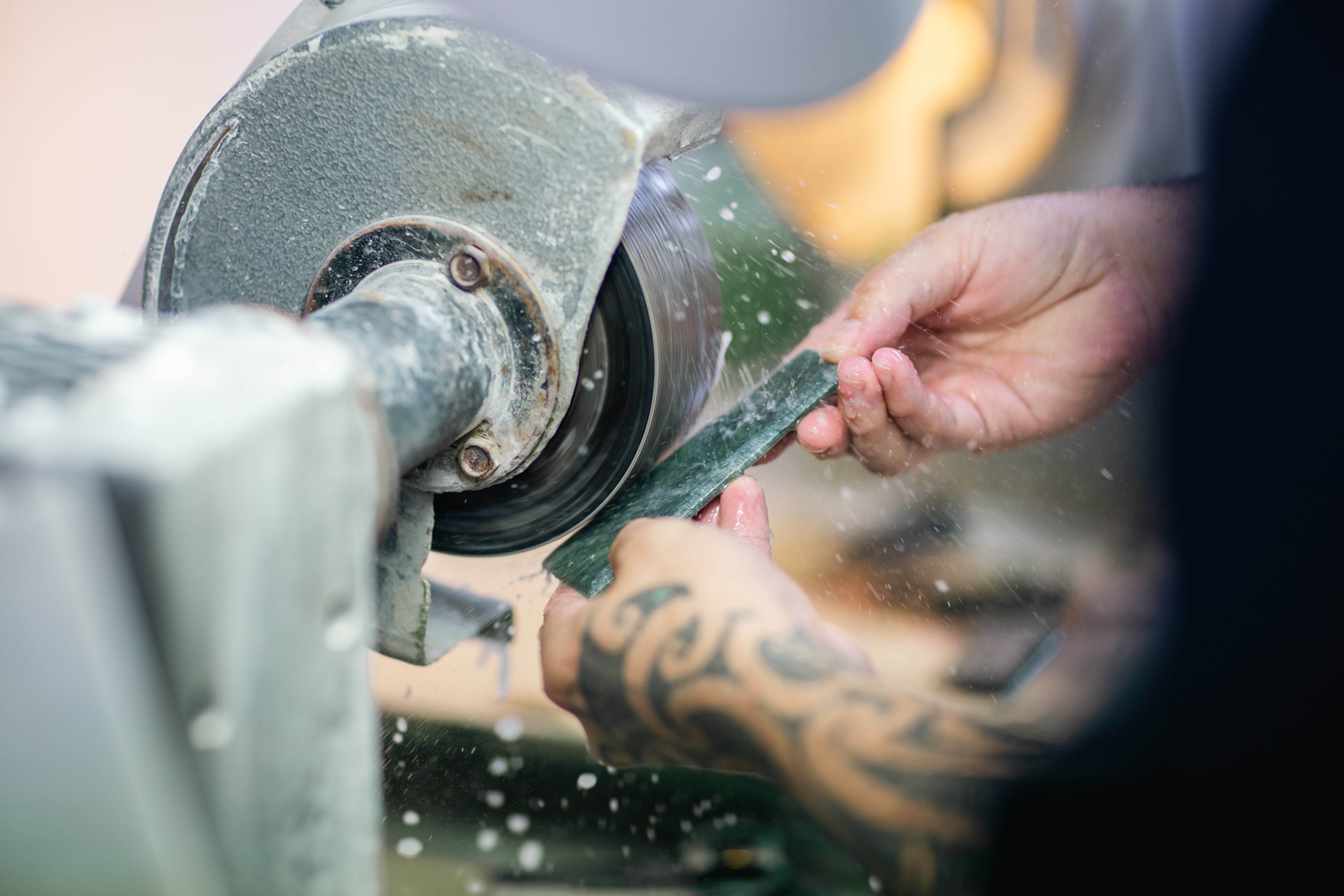 EXPLORE DESIGNS
From our Rotorua Studio
Other great places to buy
Greenstone in New Zealand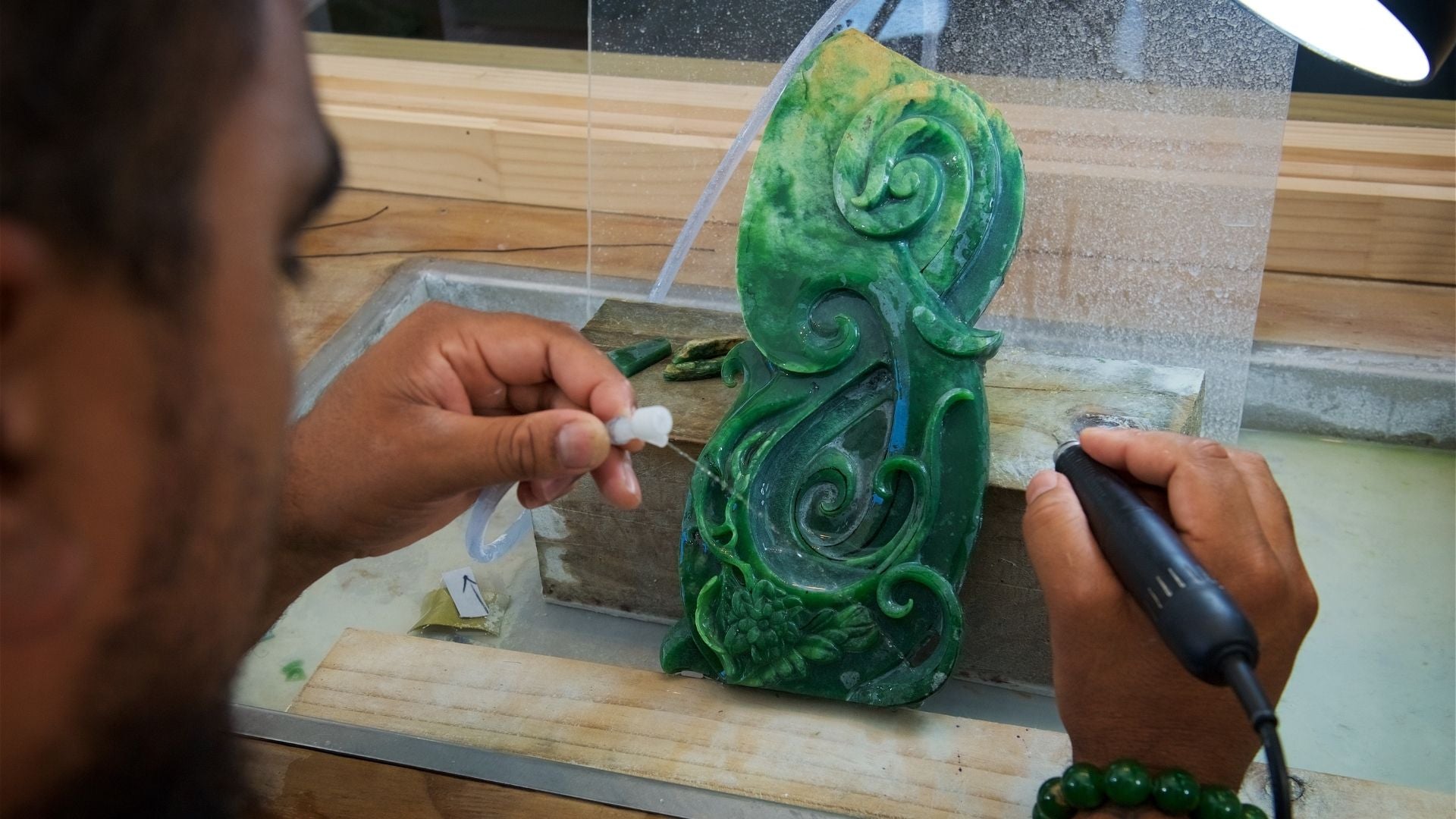 Rotorua city centre
Puawai Jade
Puawai Jade is a locally owned greenstone carving workshop and gallery located in Rotorua city centre. They showcase a range of beautiful jewellery, carvings and artefacts that are all made on site. You can see live jade carving and meet renowned jade carver Niki Nepia who is famed for both his traditional art forms and contemporary work.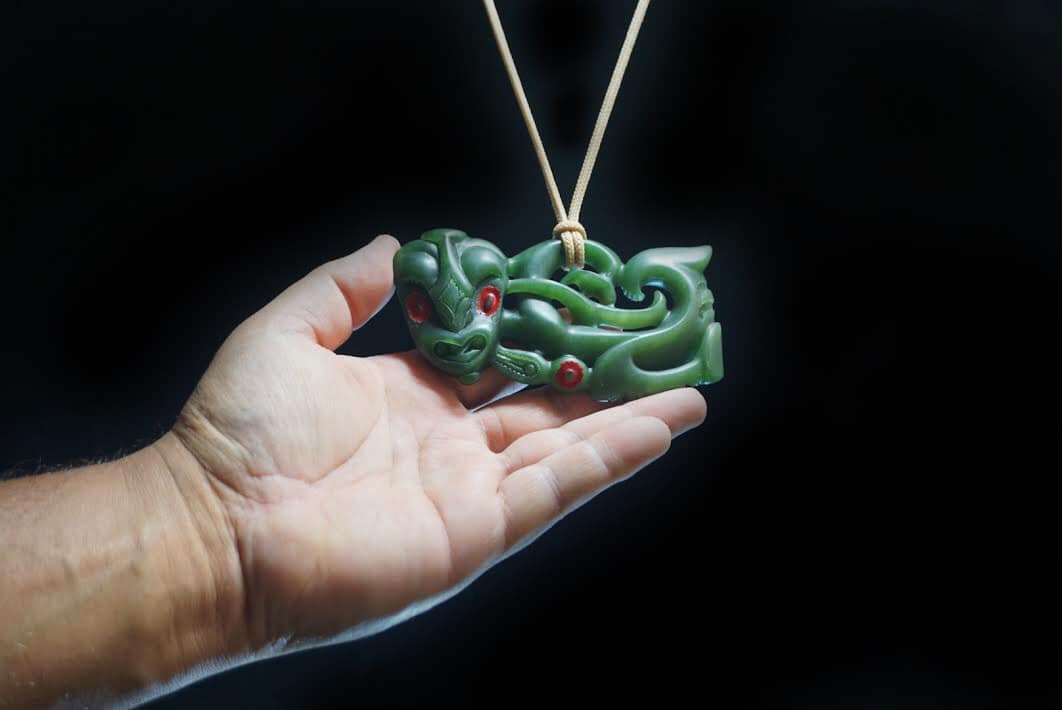 ROTORUA CITY CENTRE
Rakai Jade
Rakai Jade was started by renowned New Zealand jade carver Lewis Gardiner, who works with a variety of talented young artists who come to him for his guidance, as well as to bring their own creative designs to the collective. Rakai Jade has an exquisite display of traditional and contemporary artworks on display in their jade art gallery.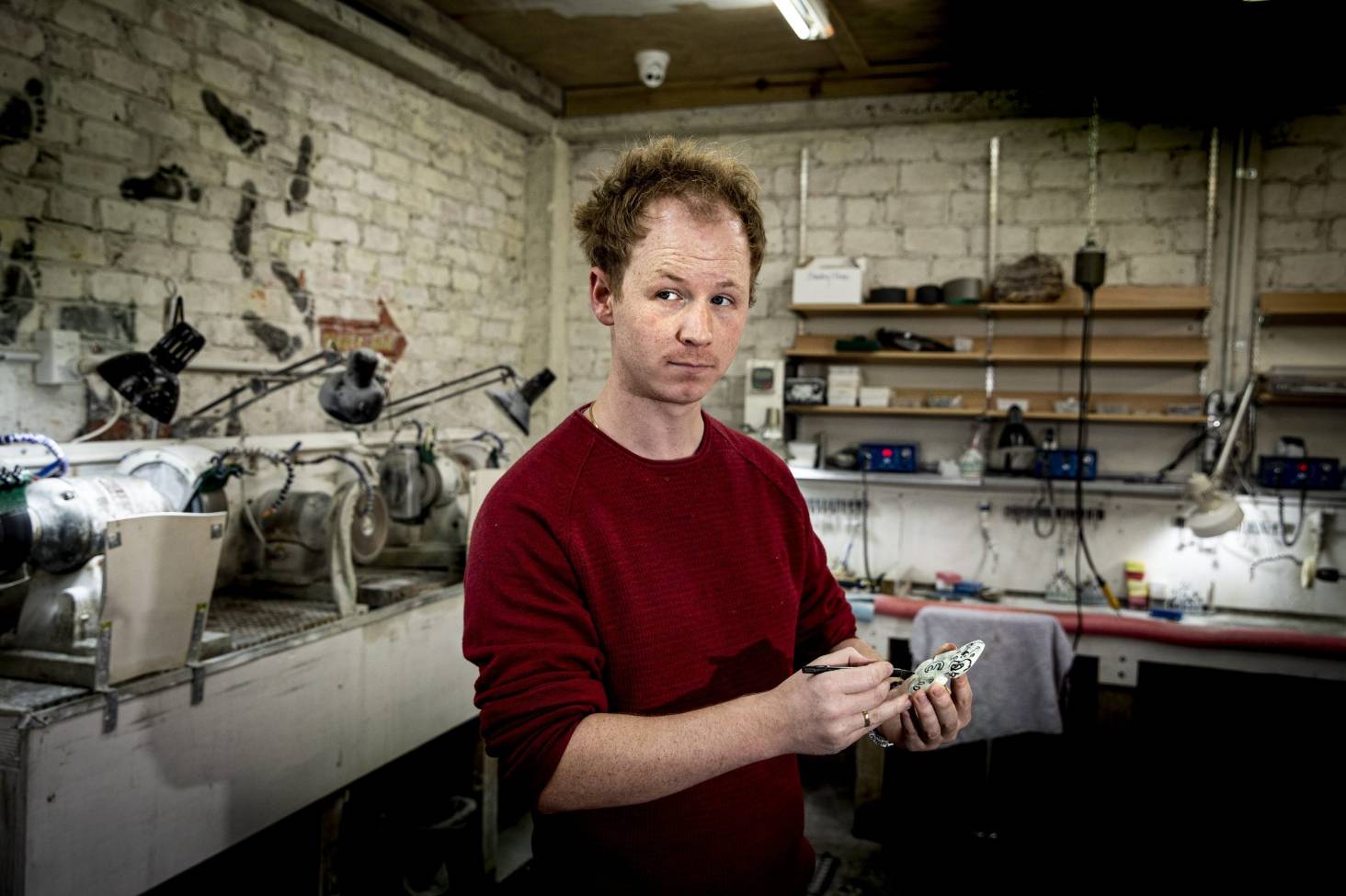 HAMILTON
Sands Carving Studio
Sands Carving Studio has a talented team of greenstone carvers who create a wide range of pounamu and whalebone carvings and bronze sculptures. Visitors to the workshop can learn about the process of carving jade and view the latest collection of jade carvings on display. They are open to the public by appointment only on Tuesdays and Thursdays from 9am to 2pm. You can also meet New Zealand jade artist Alex Sands.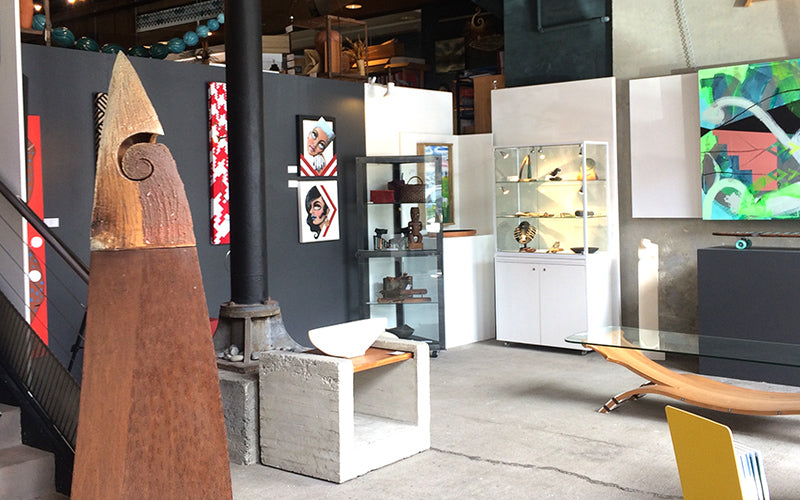 Wellington & Auckland
Kura Gallery
Kura Gallery provides access for locals and international visitors to quality contemporary Maori and New Zealand art and design through well established & highly visible art spaces located in Wellington and Auckland. Beautiful works are on display by popular jade artists Ana Krakosky, Tim Steel, Neil Adcock and more.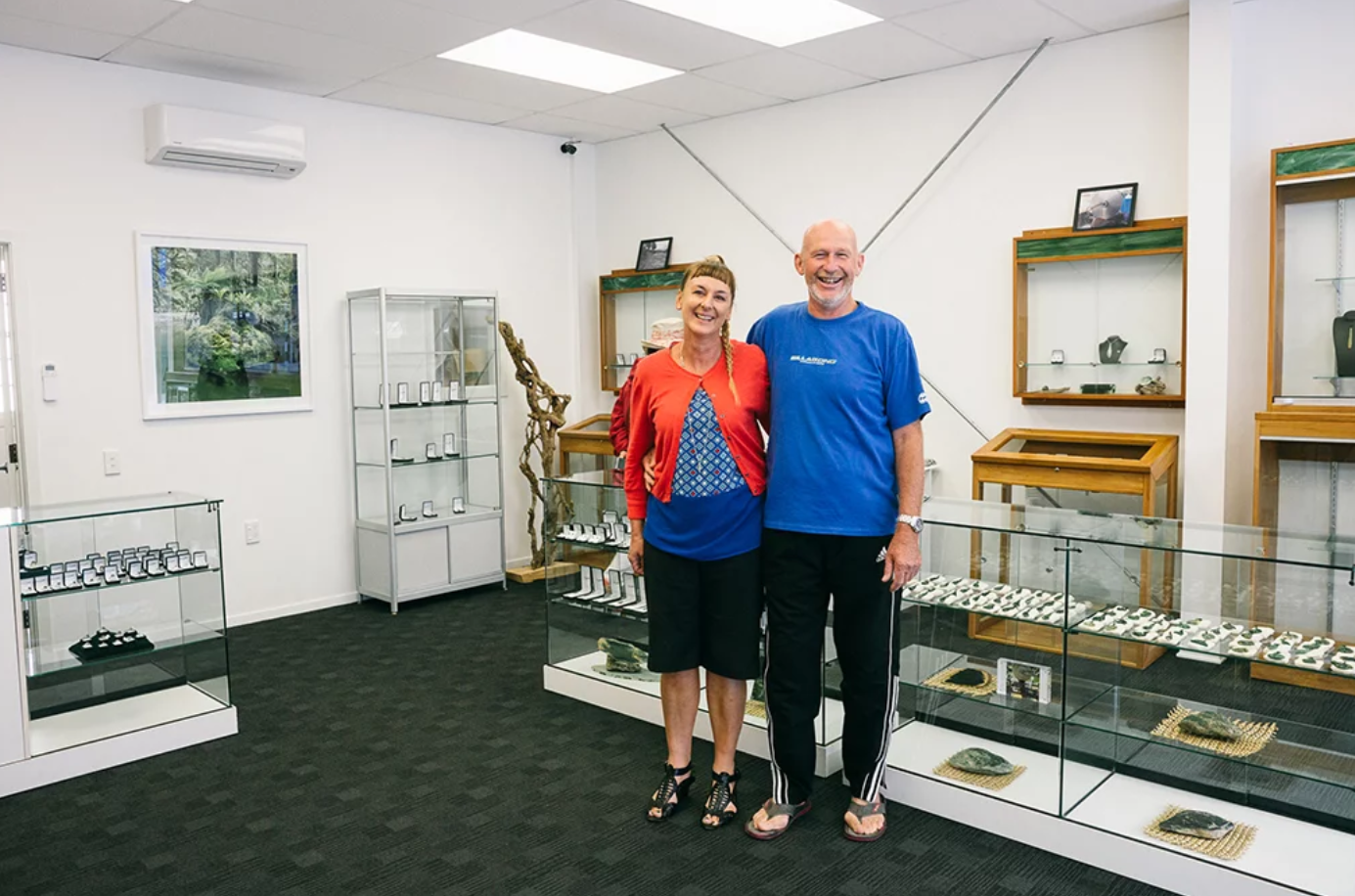 GREYMOUTH
Shade of Jade
Shades of Jade is located in the centre of Greymouth and has a beautiful range of locally sourced pounamu that has been expertly carved into pendants, earrings, rings and unique sculptures. They specialize in unique New Zealand Flower Jade, a rich green Pounamu with gold or white markings that is found close to Greymouth.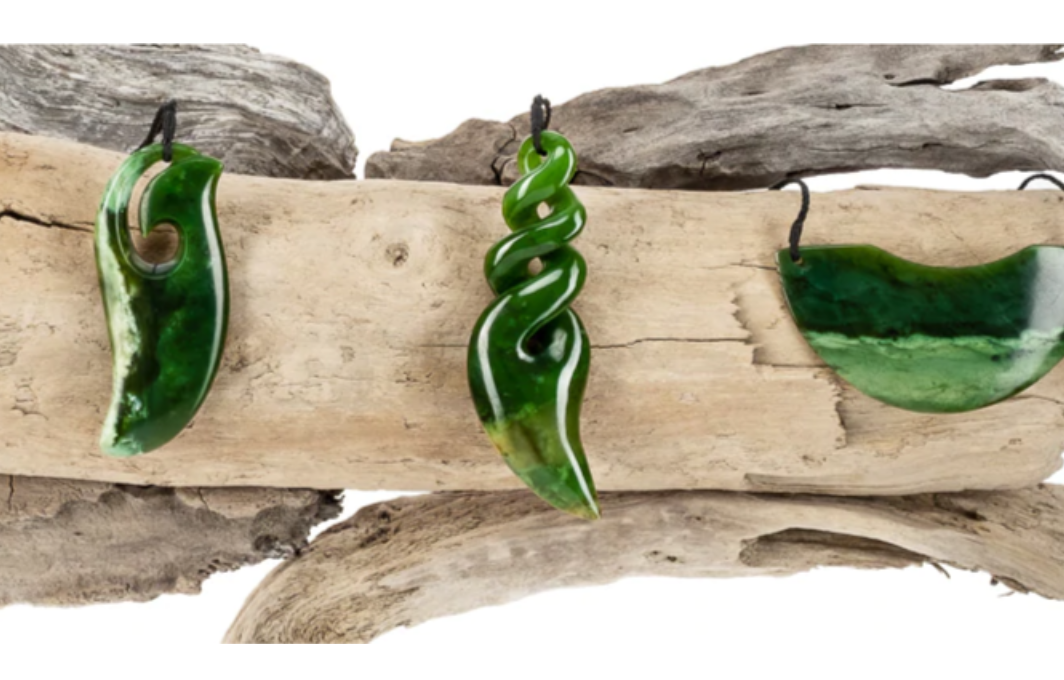 HOKITIKA
Waewae Pounamu
In the iconic West Coast town of Hokitika, also known as the home of pounamu, you'll find Waewae Pounamu. This busy retail store has an onsite carving studio so you can see live jade carving and learn about the carving process. They display a beautiful and diverse range of 100% Authentic carvings sourced from the rivers of the West Coast. 
FRANZ JOSEF
Te Koha
Te Koha Aotearoa is a family-run workshop and gallery space, nestled in a dramatic Franz Josef valley. Here you can be guided through the process of carving your own piece of greenstone in their popular carve your own classes. You get to select your stone, create your design and use the tools and machines to craft your greenstone pendant.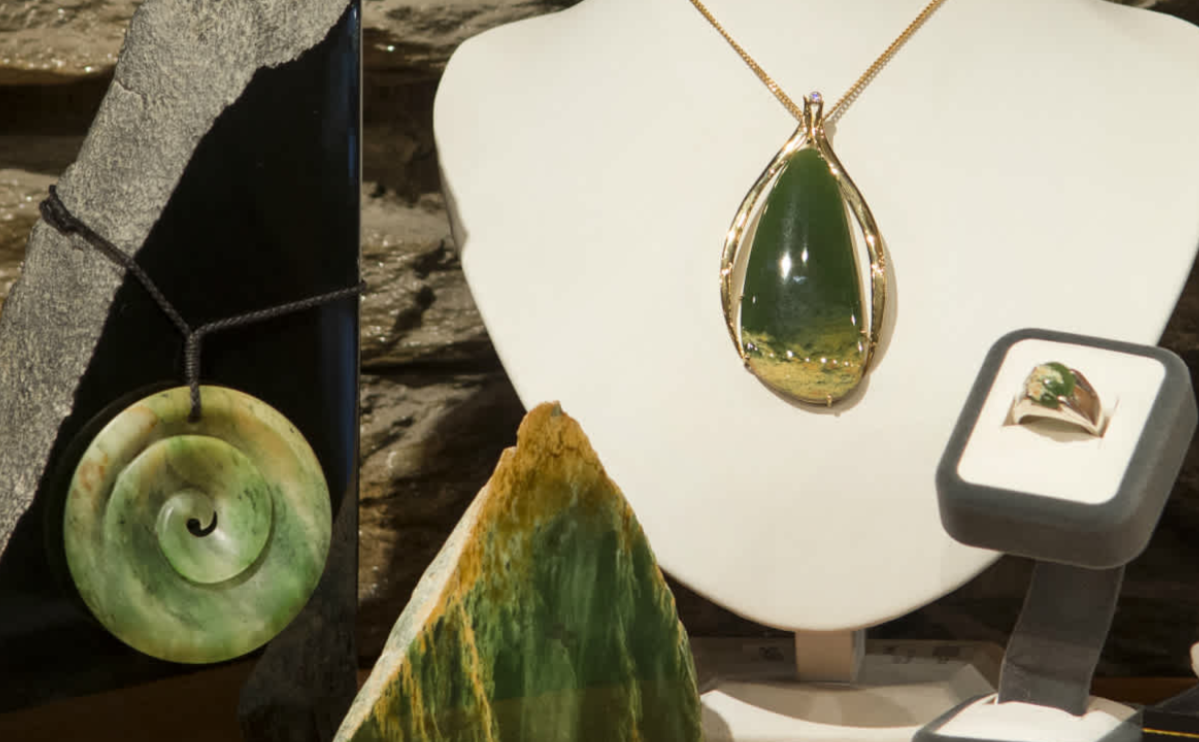 ARROWTOWN
Arrowtown Jade and Opal Factory
At Arrowtown Jade and Opal Factory you can meet with trained carvers and learn about the creation and process of carving jade. You also have the opportunity to discuss your purchase with the carver who created it or talk to them about creating your own personal piece of jade jewellery. They have a beautifully collection of locally crafted pounamu pendants and jewellery.