Our airport store is designed to take visitors on a journey of discovery
Discover the art, culture, and history of jade carving in New Zealand at our Auckland Airport store. Uncover the origins of greenstone, the symbolic meanings behind our designs and the significance of the stone for Māori with our interactive displays and short films. Explore New Zealand's most diverse collection of jade carvings, jewellery, and sculptures and find a unique piece to take on your journey, with Tax & Duty-Free Shopping available.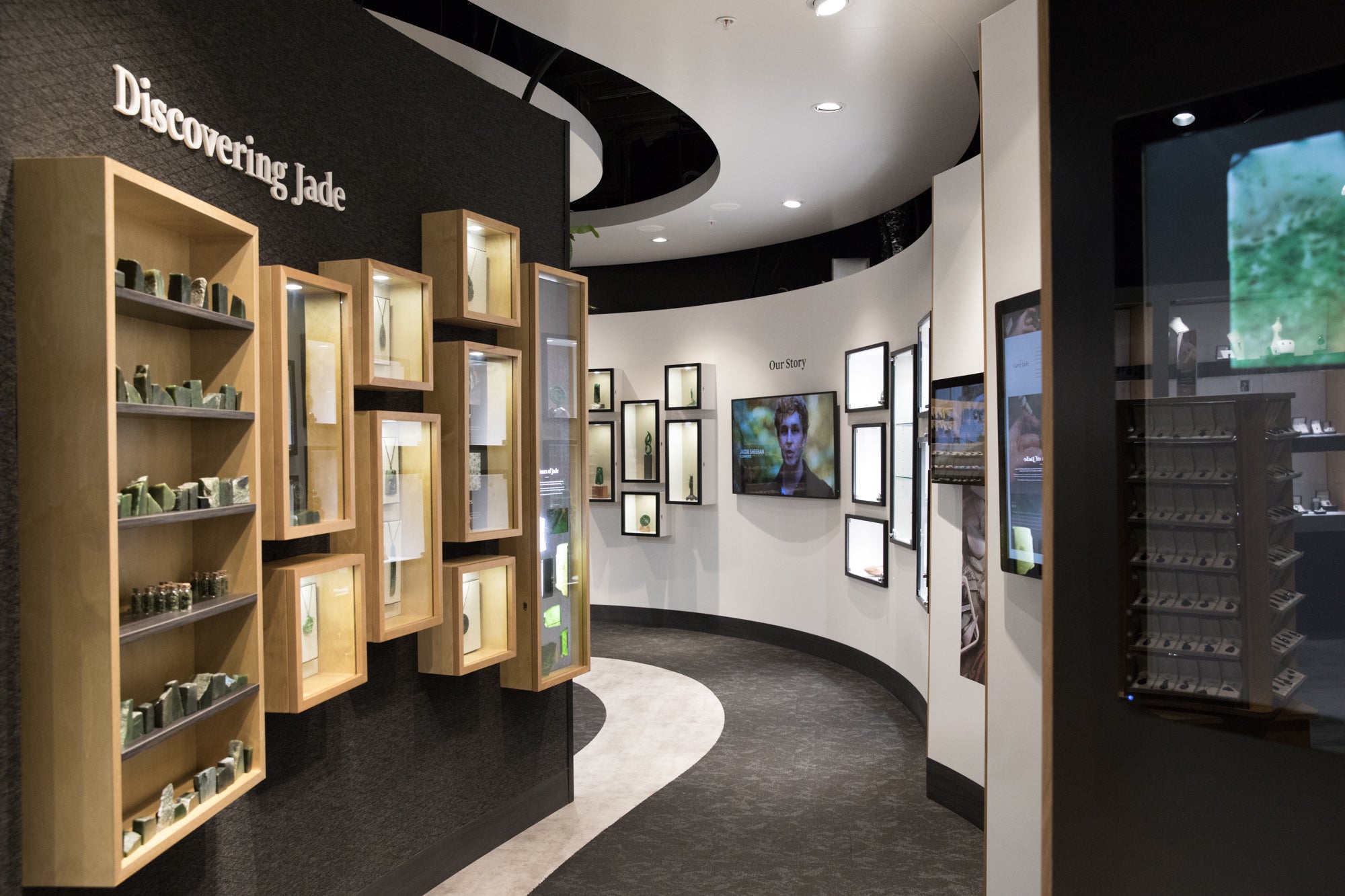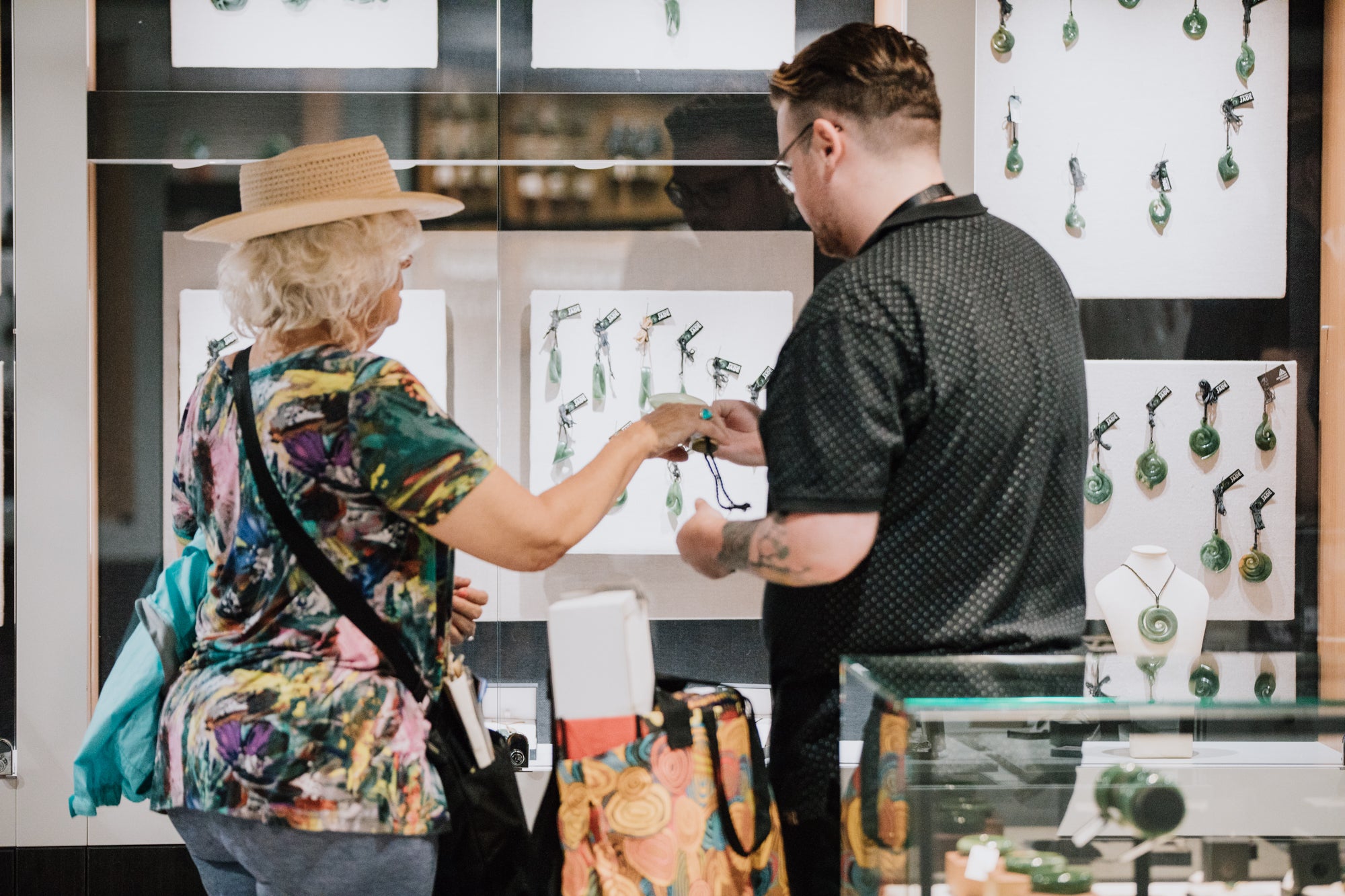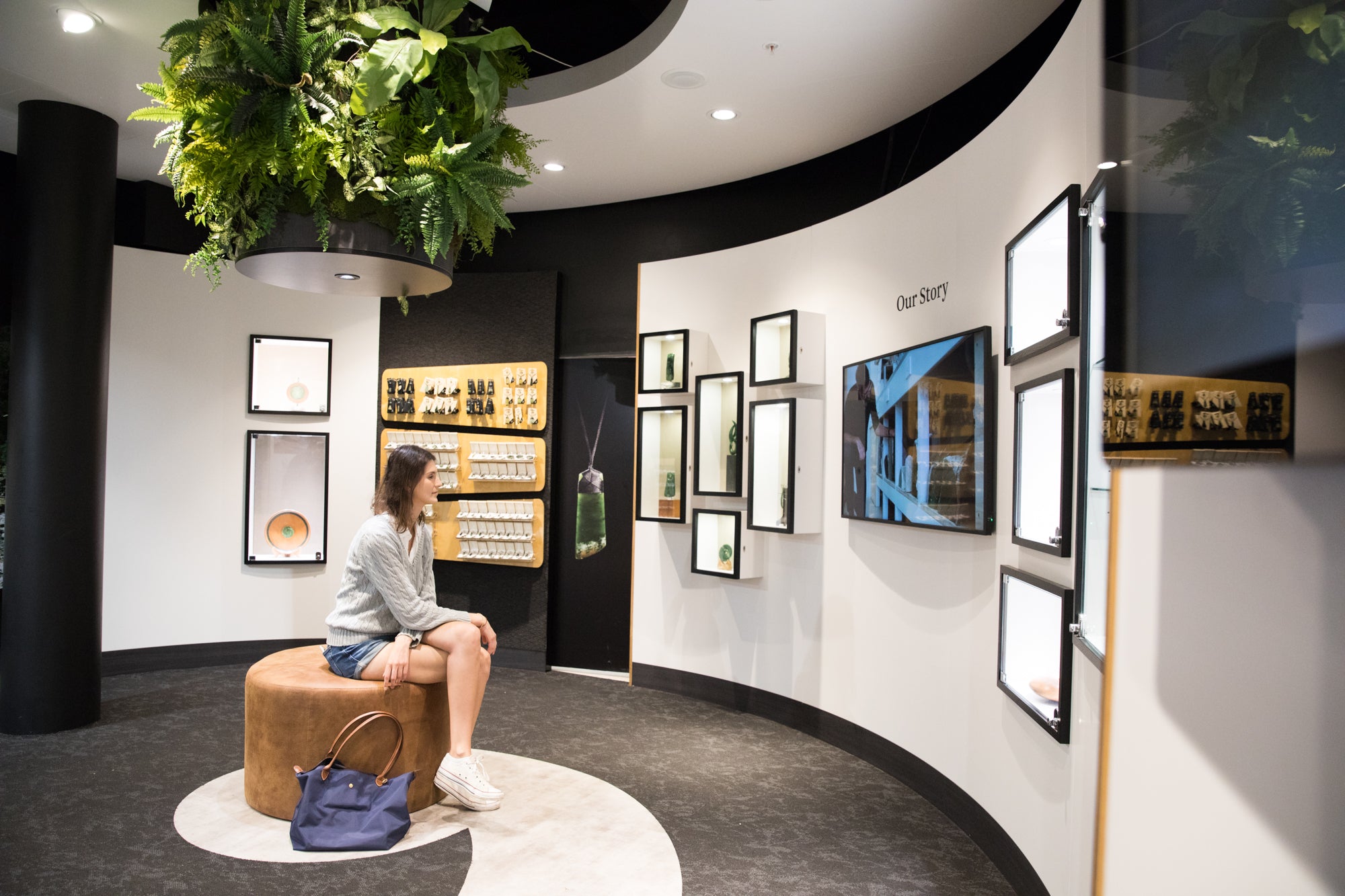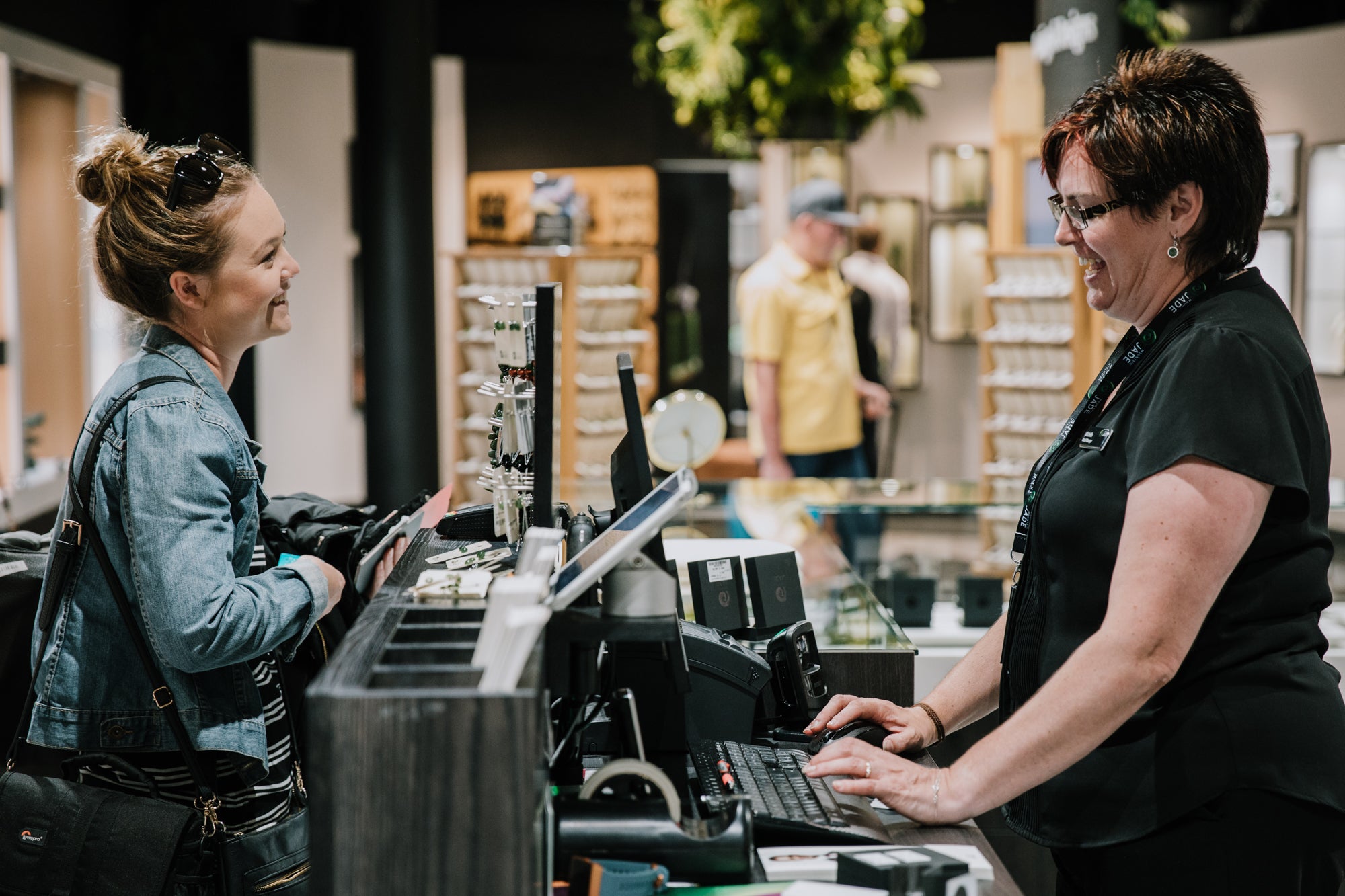 Take a piece of New Zealand on your journey
The act of gifting greenstone between friends and family is a New Zealand tradition, and our friendly and knowledgeable team can help you find a unique and meaningful gift for your loved ones or a personal piece as a lasting memory of NZ. Relax before your flight, browse our exclusive range of greenstone carvings, and enjoy shopping duty-free at airport airport.


Explore our art gallery
We work with renowned artists from across New Zealand to bring together the largest collection of jade artworks in Aotearoa. Our artists are deeply connected to the stone they use and take extreme care when carving each piece by hand, ensuring they work responsibly and sustainably for future generations. Our Auckland Airport store displays our finest traditional and contemporary art crafted from exceptional pieces of New Zealand and international jade.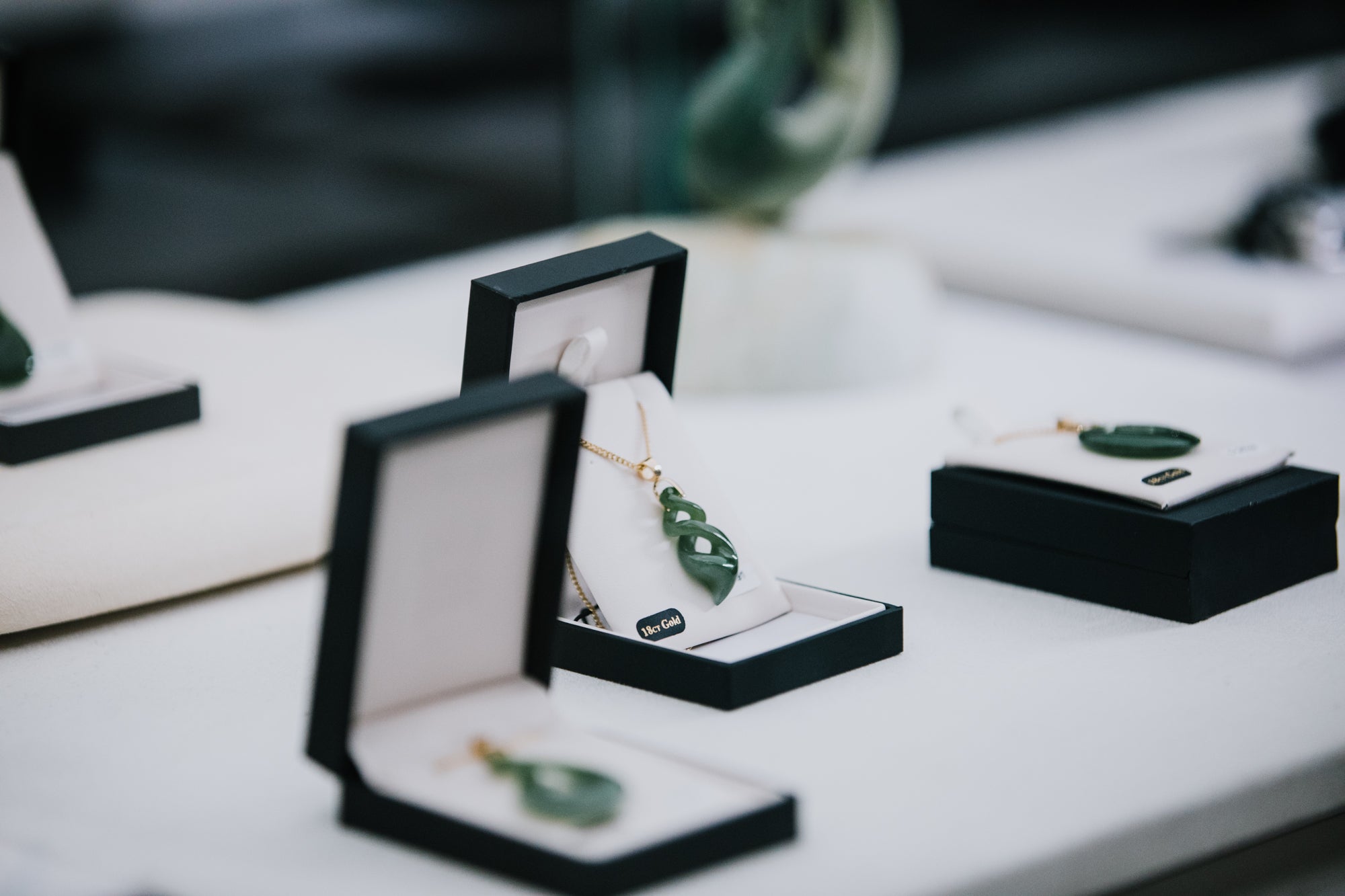 Immerse yourself in the beauty of jade jewellery
We always strive to push the boundaries with our contemporary jade jewellery designs and pair beautiful pieces of New Zealand jade with 18ct gold and sterling silver. Our jewellery collection includes, necklaces, earrings, and bangles and is crafted from our finest quality stone.
SHOP
Duty-Free
If you are travelling overseas, you can also make a duty-free purchase at our Rotorua store and pick it up at our Auckland Airport store in international departures.
SHOP ALL
Established in 1986, Mountain Jade is still a family run business of crafters and carvers dedicated to uncovering the finest quality jade from New Zealand and around the world.
Opening Hours
Monday - Sunday
4.30am - 11.30pm
Contact Us