In the heart of Rotorua, visit our jade stores and carving studio.
Explore New Zealand's largest and most diverse collection of jade pendants, jewellery, and sculptures in our two Rotorua retail stores and let our jade experts help you find the perfect piece for you or a loved one.
Meet local artists Tamaora Walker, Akapita Scally, and Makaire Raharuhi in our carving studio and watch as they craft jade by hand and learn about the art, culture and history of New Zealand jade carving on one of our daily tours.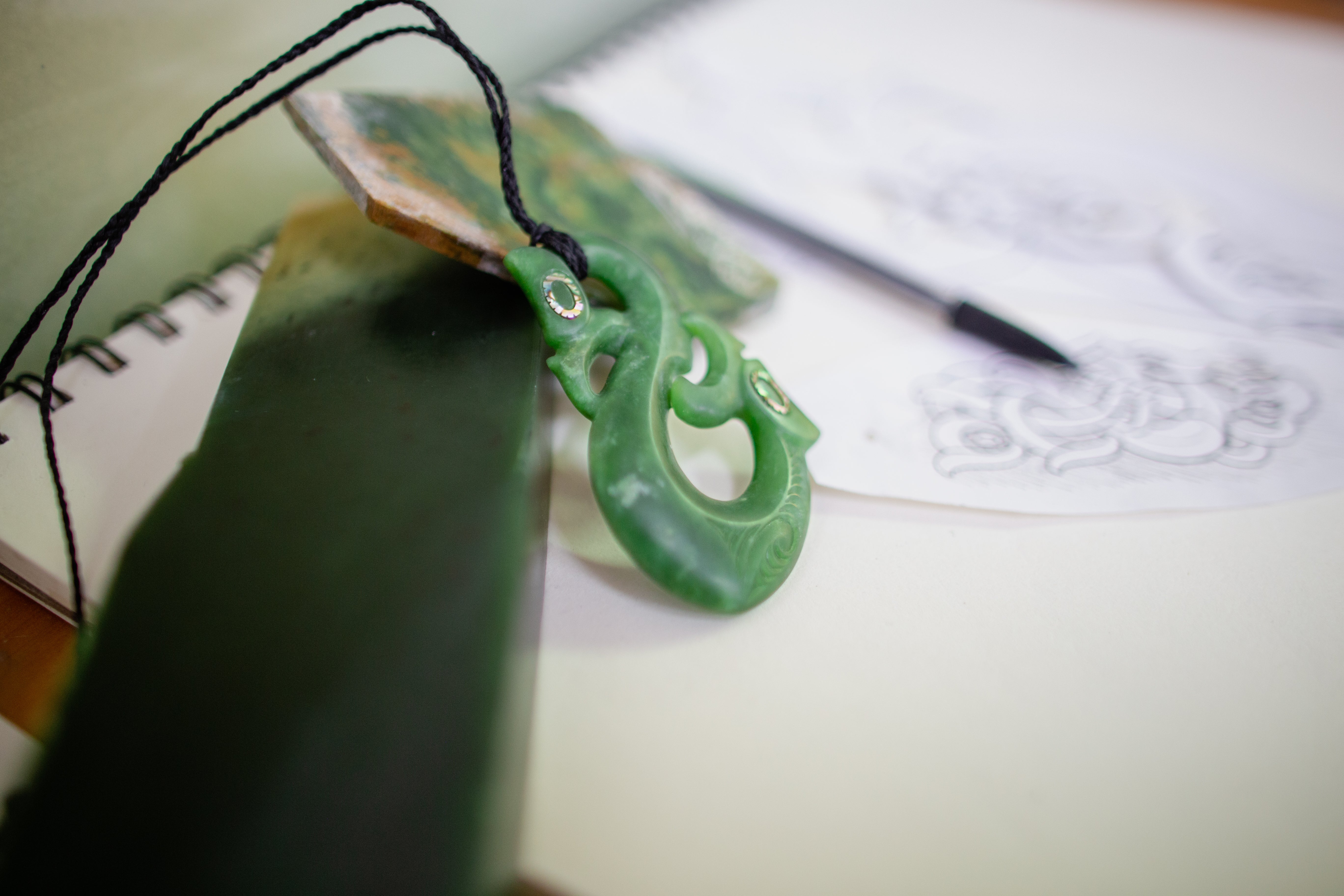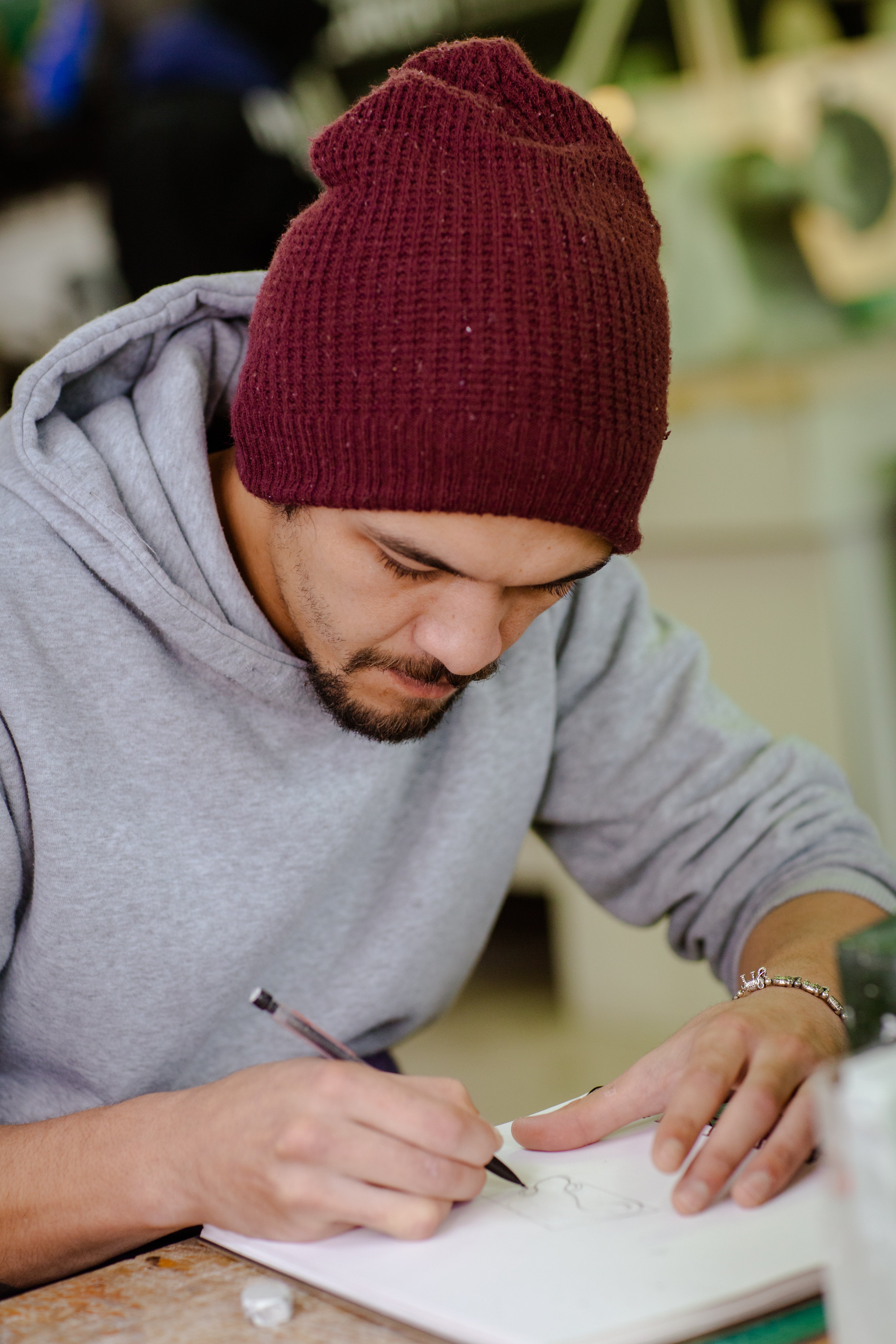 Meet local Rotorua artists
Our local artists are in the carving studio Monday to Friday. You're welcome to pop in at anytime and see their latest work in progress and take in the sights, sounds and atmosphere of our jade carving studio. You can also speak to them about custom carvings and repairs. Learn more about the stories they carve in the video below.
Your piece is waiting
Our friendly and knowledgeable team can help you find unique and meaningful gifts for your loved ones, or a personal piece so you can stay forever connected to New Zealand.
Join our guided studio tours
Monday to Friday at 10.00 am, you can join our Highlights Tour. Your guide will take you on a journey of discovery, sharing the history of jade carving in New Zealand and uncovering the significance of pounamu for Māori. You'll get to visit our jade carving studio and learn about the carving process from local artists, as well as choose a piece of pounamu to take home. Book here.
Every day at 2pm, we also offer a Free Educational Tour which provides a brief introduction to pounamu and New Zealand jade carving. Book here.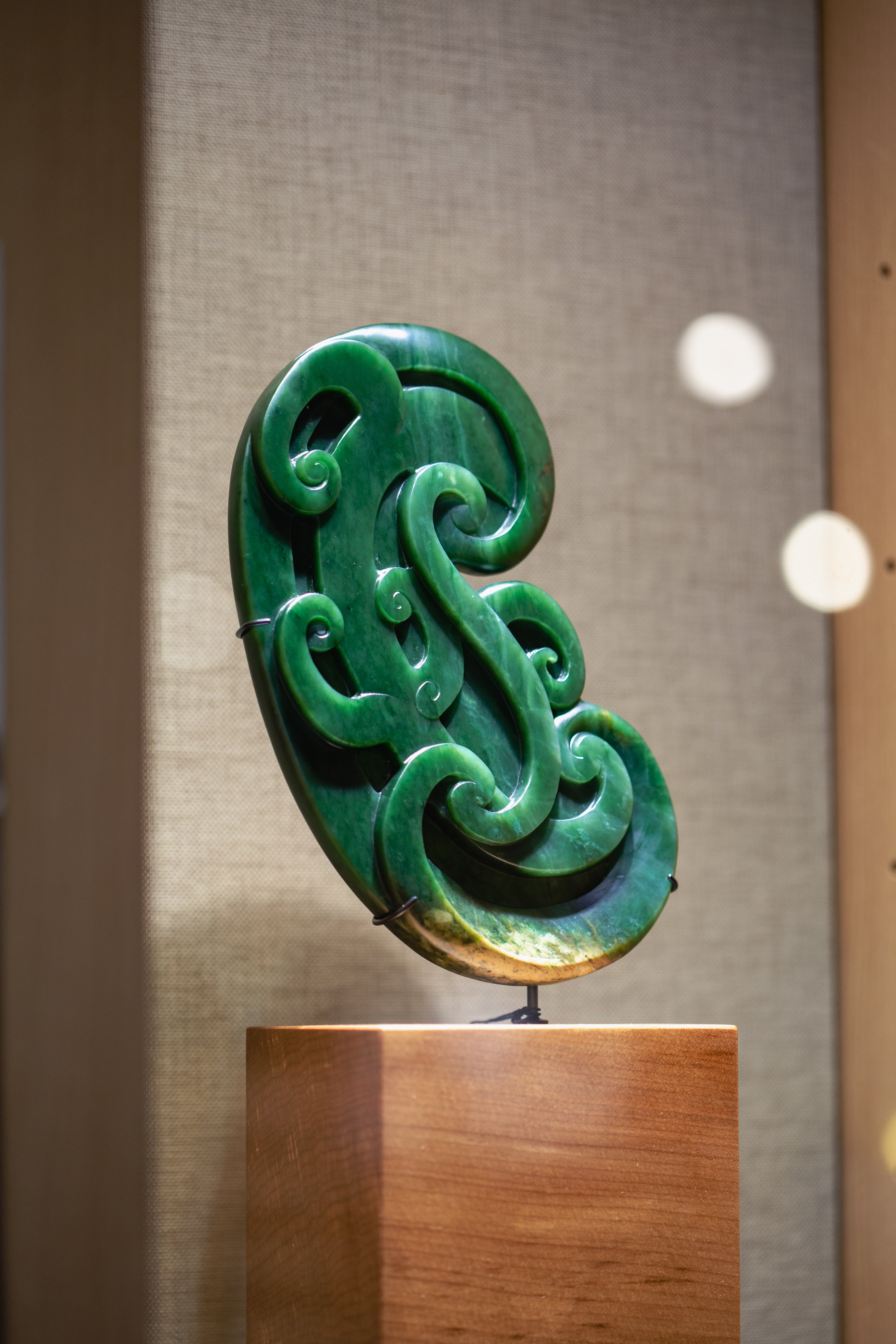 Explore our jade art gallery
We work with renowned artists from across New Zealand to bring together the largest collection of jade artworks in Aotearoa. Our artists are deeply connected to the stone they use and take extreme care when carving each piece by hand, ensuring they work responsibly and sustainably for future generations. Our Rotorua store displays some of our finest traditional and contemporary art crafted from exceptional pieces of New Zealand and international jade.
SHOP
Designs from Rotorua
If you find a piece you love online, we can ship it to you for free in New Zealand.
Rotorua Studio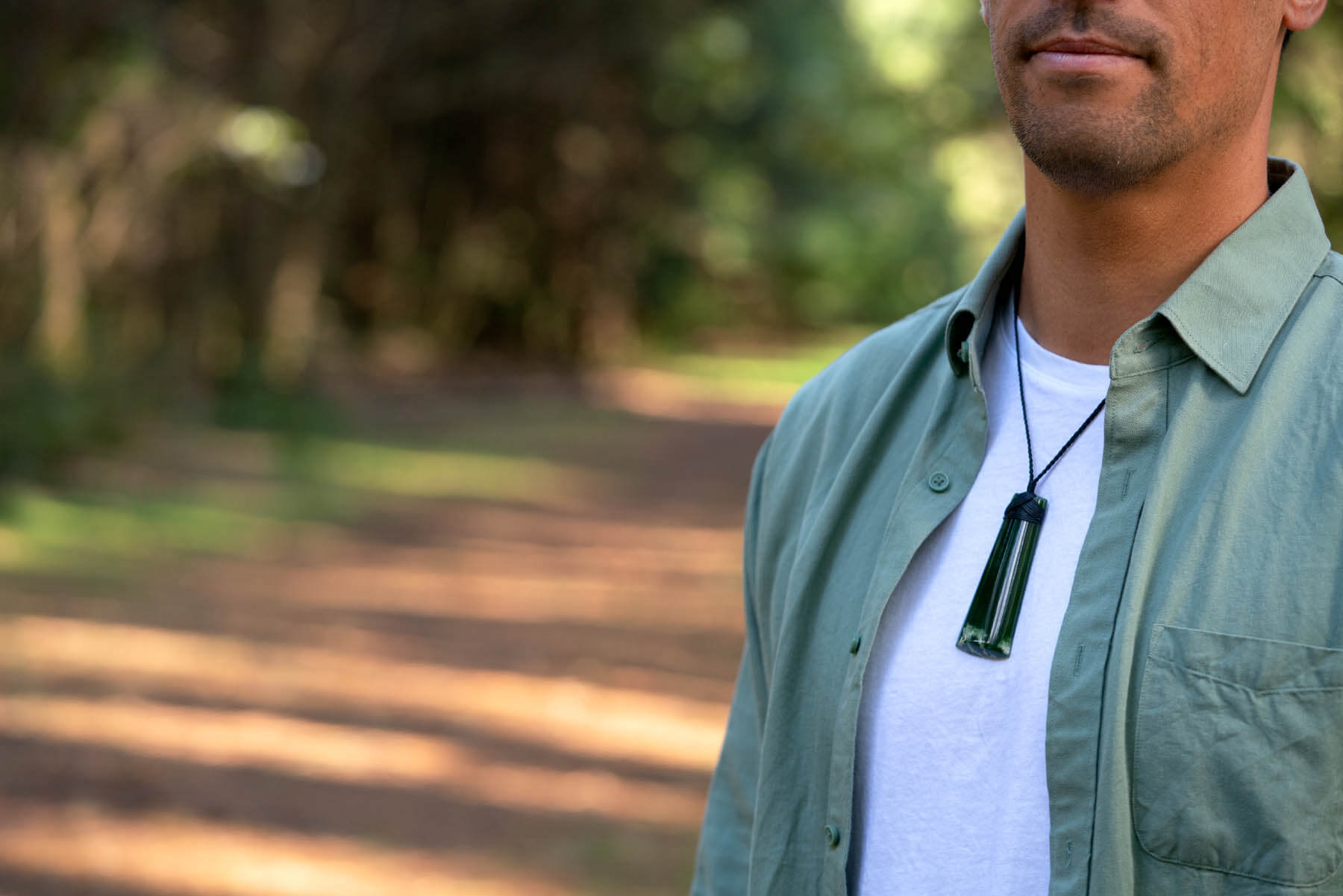 QUALITY ASSURED
New Zealand Sustainable Tourism Business
A Qualmark Silver Award for our Rotorua store shows that as a tourism operator, we are committed to protecting our beautiful natural environment, enhancing connections with our local communities, and delivering a quality, safe experience for all visitors.
Opening Hours
Monday - Sunday
9 am - 5 pm