The History
The koru design can also be seen adorning the rooftop rafters and cornices in most Marae throughout New Zealand, in the form of kowhaiwhai. The basic building block of the kowhaiwhai pattern is in essence, the koru. Maraes are sacred communal areas for the Maori people, where social and religious matters are broached and discussed. At the heart of the marae is the meeting house, usually an ornate hand carved building, expertly crafted and adorned in traditional Maori art. Artists who have the privilege (and steady hand) revel in the curve, the spiral and scroll of the koru design, painting complex iterations of the motif to create an immensely beautiful piece of overhead art within the meeting house.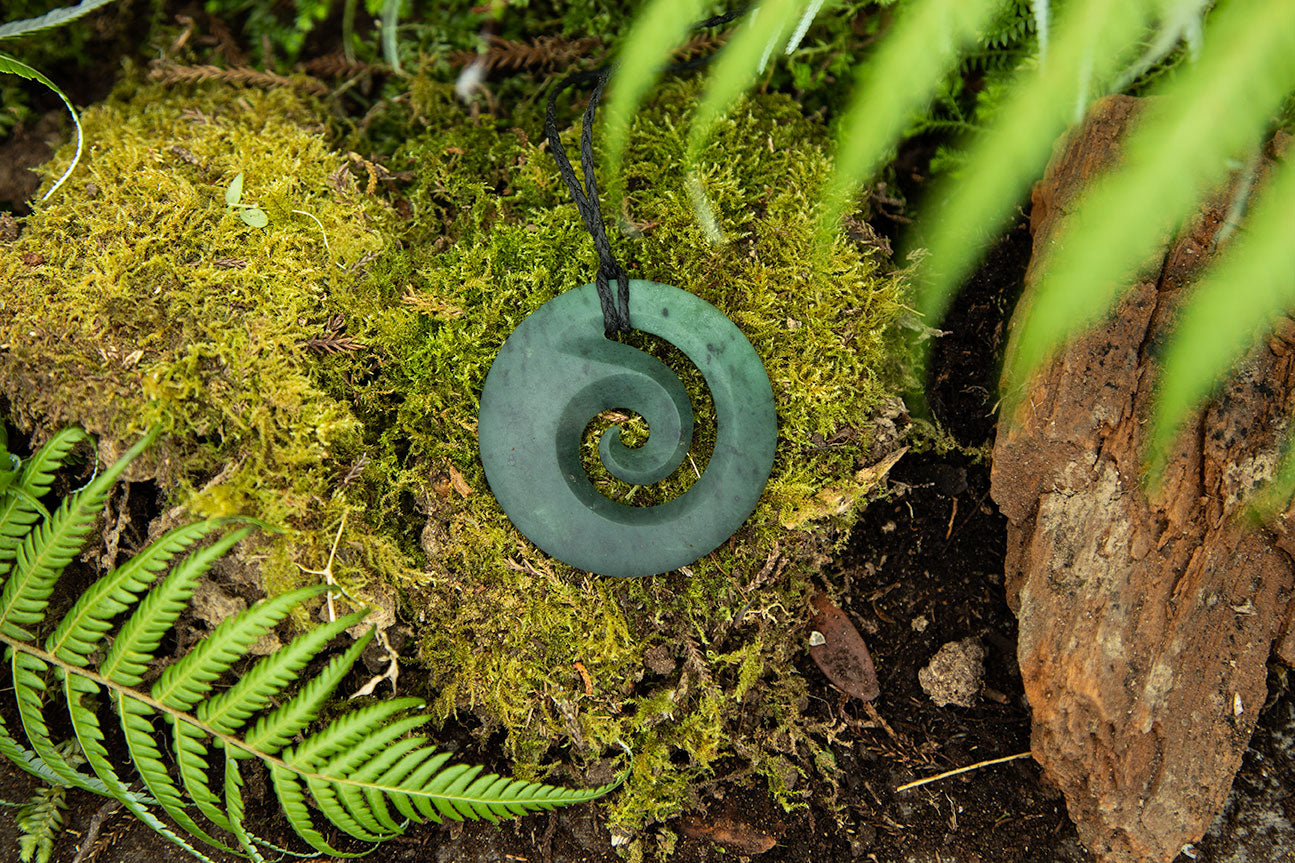 New Zealand Design
Korus and spirals are some of the most loved symbols of our artistic vocabulary. The outer coil of the koru symbolises growth and conveys the idea of perpetual movement.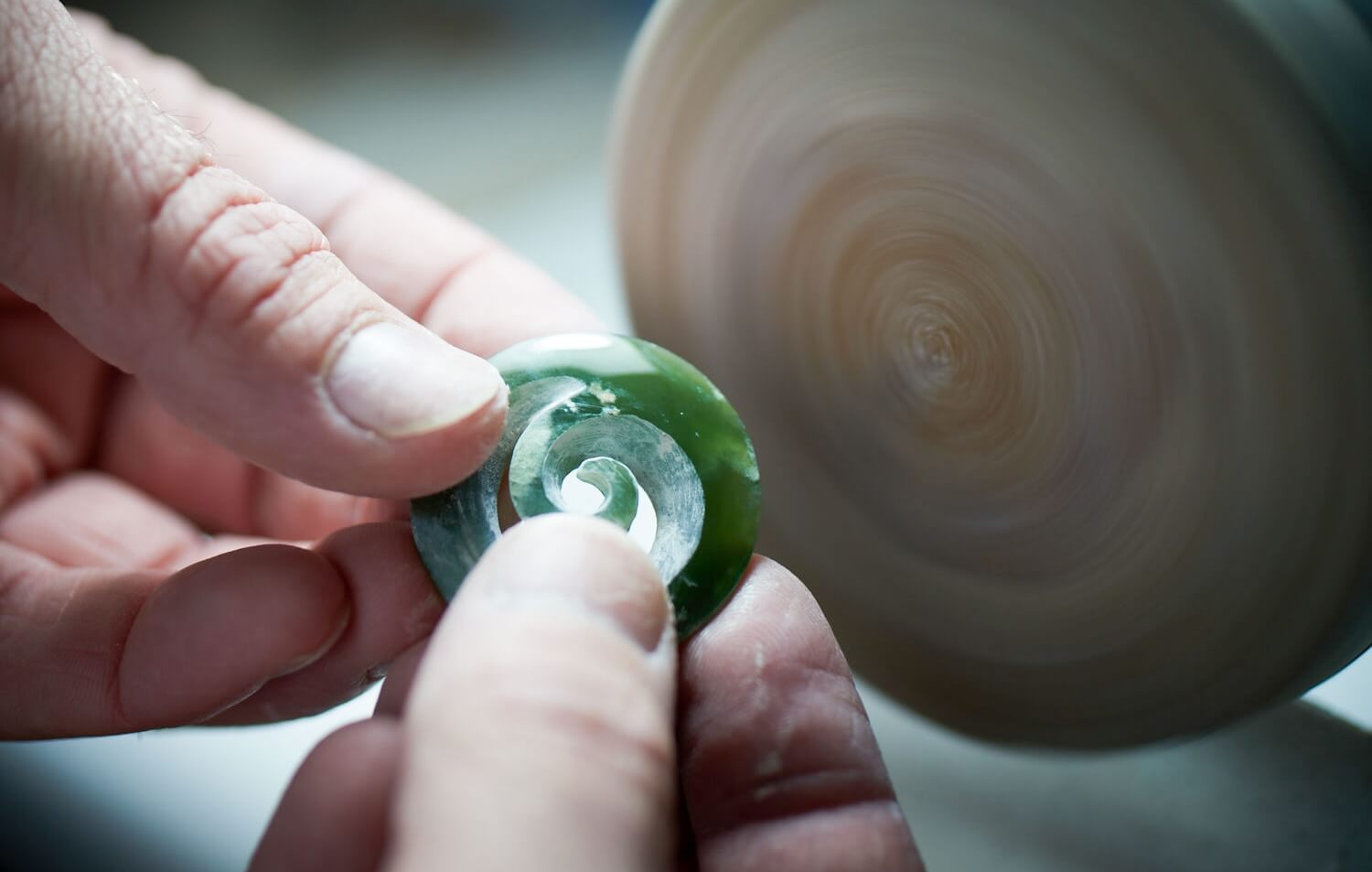 The koru's many meanings
In Maori design, the greenstone koru has a dual meaning. It is commonly used in Maori art as a symbol of creation due to its fluid circular shape. Based on the unfurling fern frond of the native New Zealand silver fern, the circular shape of the koru conveys the idea of perpetual movement. Its inner coil, the corm, with its rolled inner leaflets, suggests a return to the point of origin. In the larger scheme, this is a metaphor for the way in which life both changes and stays the same. Some have determined that the koru represents harmony. Between the chaos of change and calm of the every day, there is a point of equilibrium, a state of harmony in life. In its balanced shape, the koru represents this. The koru is also said to represent new life. Literally speaking, the baby fern frond slowly unwinds over its adolescent life as it grows into a mature frond. It then opens into a brand new leaf on the silver fern plant where it ages and then dies. This is the fern fronds life cycle. When it is at the frond stage, it can be associated with a baby in form; this is how people associate the koru design with new life.
Discover more
Koru (Spiral) Necklaces
In the form of a young fern, the koru connects us to new beginnings, hope for the future, and the good that will follow.
SHOP KORU